2019/01/18
SITRAK Debuts in East Malaysia and Opens Up High-end Market in Malaysia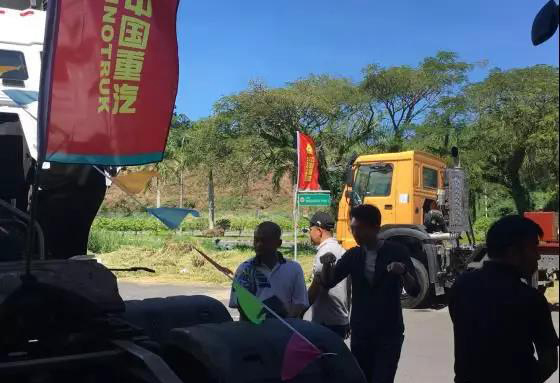 The East Malaysia office of the Asian-Australian Department of SINOTRUK (Hong Kong) Co., Ltd. recently teamed up with local distributors to hold a two-day SITRAK product promotion conference.
In order to ensure the promotion and effectiveness of this promotion, the office carefully planned and attracted many friends from the transportation and logistics industry to come and participate. Many people passing by were also attracted by SITRAK's mighty driving style. Office staff and distributors patiently introduce the product advantages to customers and answer their questions. Many customers took the initiative to test drive, and highly praised the power, comfort, smoothness, braking performance and low fuel consumption of SITRAK vehicles. The promotion meeting achieved positive results.
Faced with the new situation, new tasks and new requirements, SINOTRUK will continue to innovate marketing methods and models, deeply explore the market demand, do a good job in the neighboring countries , scream the brand, and strive to achieve the success in the first season of 2019.