2018/08/12
SINOTRUK 500 Products Delivered to Overseas Dealers and More Orders Offered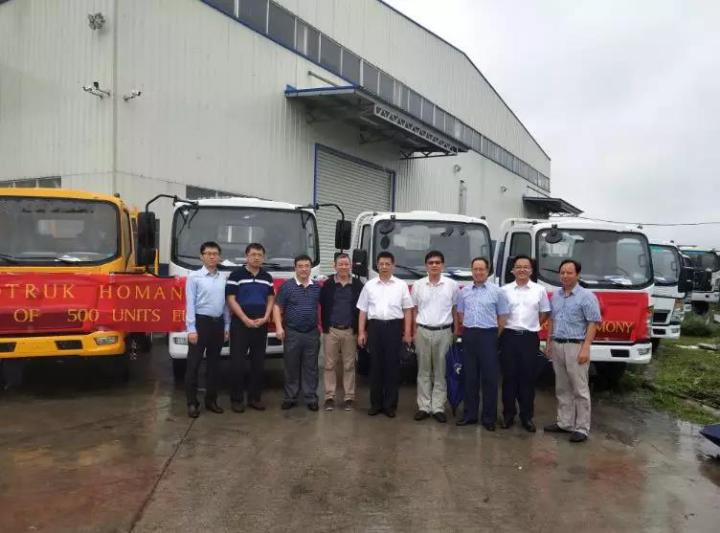 Recently, SINOTRUK 500 products were delivered to overseas distributors. Cheng Pengying, deputy mayor of Sanming City, led the relevant leaders of Sanming City Economic and Trade Commission, Yong'an City, Puling Automobile Industrial Park and other deputy chief economists of SINOTRUK. Yang Zhengxu, general manager of Steam International, and He Yangmin, general manager of Fujian Haixi Automobile Co., attended the delivery ceremony and had enthusiastic exchanges and in-depth talks with sinotruk dealers and customers.
Cheng Pengying and his entourage went deep into the dealer's vehicle, accessories office and production workshop to conduct a detailed investigation of the company's development process, management system, current market conditions and future development prospects, and seized market trends and increased market share in recent years. The good economic benefits expressed appreciation and fully affirmed the heavy overseas market of sinotruk.
He Yangmin and the staff of the overseas representative office of sinotruk (Hong Kong) exchanged opinions on the follow-up deep cooperation. The dealer responsible person said that he would add another 500 orders and firmly strengthen his cooperation with sinotruk, striving for further success.